OPEN DAILY JUNE 28, 2019 TO SEPTEMBER 8, 2019, 8 AM – 6 PM
Escape the crowds and ride Banff's biggest & highest gondola (8-passenger cabin capacity) with the whole family. The Banff Sunshine Village Gondola is located only 15 minutes west of Banff. The Standish Chairlift takes you effortlessly to 2,385 m (7,825 ft), providing breathtaking 360-degree views. Don't miss out on this amazing opportunity. 
On-It riders get free bus transfers (last available bus at 2 pm) from the Banff Train Station On-It Stop to the Banff Sunshine Village Gondola. (ON-IT TICKET MUST BE BOUGHT SEPARATELY) 
WHAT'S INCLUDED:
1.) Connection shuttle bus from Banff to Sunshine Village (ON-IT TICKET BOUGHT SEPARATELY) 
2.) Banff Sunshine Village Sightseeing Lift Ticket to the gondola and sightseeing Standish chairlift.
Banff Sunshine Village shuttle bus schedule: CLICK HERE
Voucher are redeemed by visiting Sunshine Village Guest Services or Lift Ticket Window.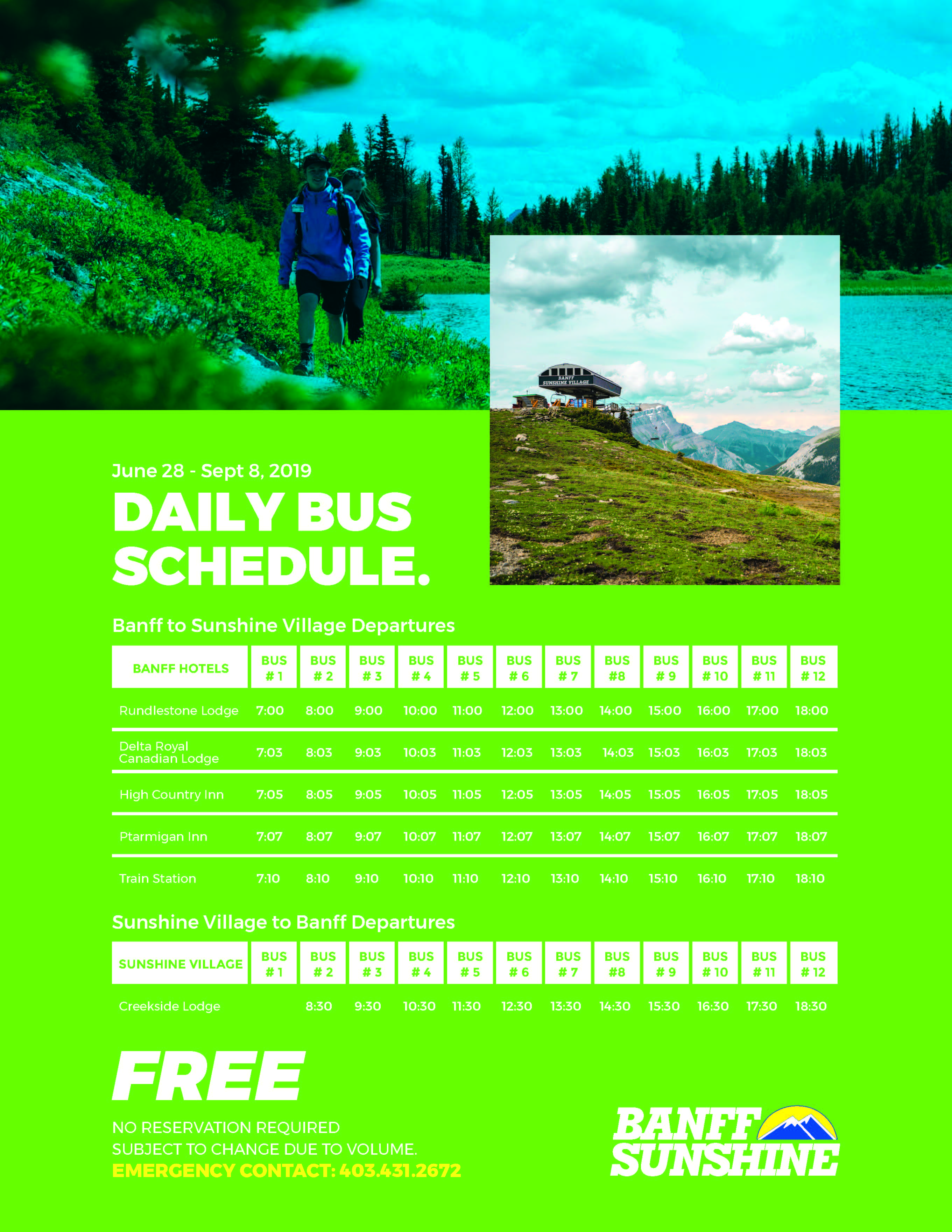 Partners
On-It Regional Transit in partnership with Parks Canada and the Towns of Banff & Canmore.