Commuter Service Schedules
Now servicing Cochrane, Okotoks and High River
*Schedules subject to change, please be sure to check back frequently for the most up-to-date information
Cochrane
Interim Service Schedule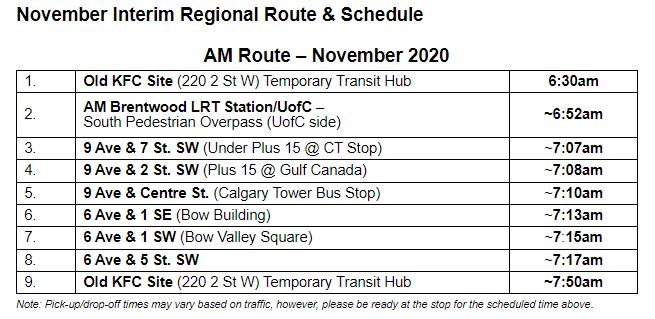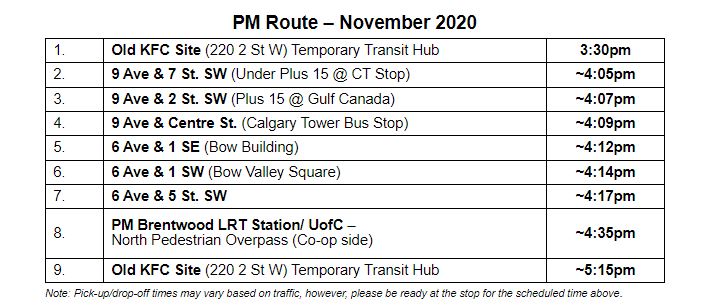 Terms of Interim Service
As a safety precaution for COVID-19, masks are mandatory while on the bus.

 

Minimum of 12 Monthly Downtown Passes (or equivalent) must be presold 48 hours before the 1st of the month for service to operate.

 

If the minimum number of monthly passes is not reached, then the service will be stopped.

  

All passes are non-refundable unless service is stopped.

Monthly pass holders will have priority seating.
Okotoks / High River
Reduced Service Schedule