OUR 2023 BANFF/CANMORE SEASON HAS ENDED
Our Banff/Canmore season has come to an end. The service is a partnership between Roam Transit, Parks Canada and On-It. Currently, through this partnership, we are only offering spring, summer, and fall services. Thank you for being part of the On-It Transit experience! Our new season will likely resume in May 2024 – We look forward to seeing you then.
The best experiences happen when you step out of your vehicle and explore.
You can't hike, swim, shop, dine, paddle or truly experience nature from inside your car. Leave it at home and let us do the driving.
Start planning your dream adventure with On-It. Our Banff & Canmore service starts May 19, 2023 for just $10! With service from Friday to Sundays + Holiday Mondays, you can sit back, relax, and enjoy the ride.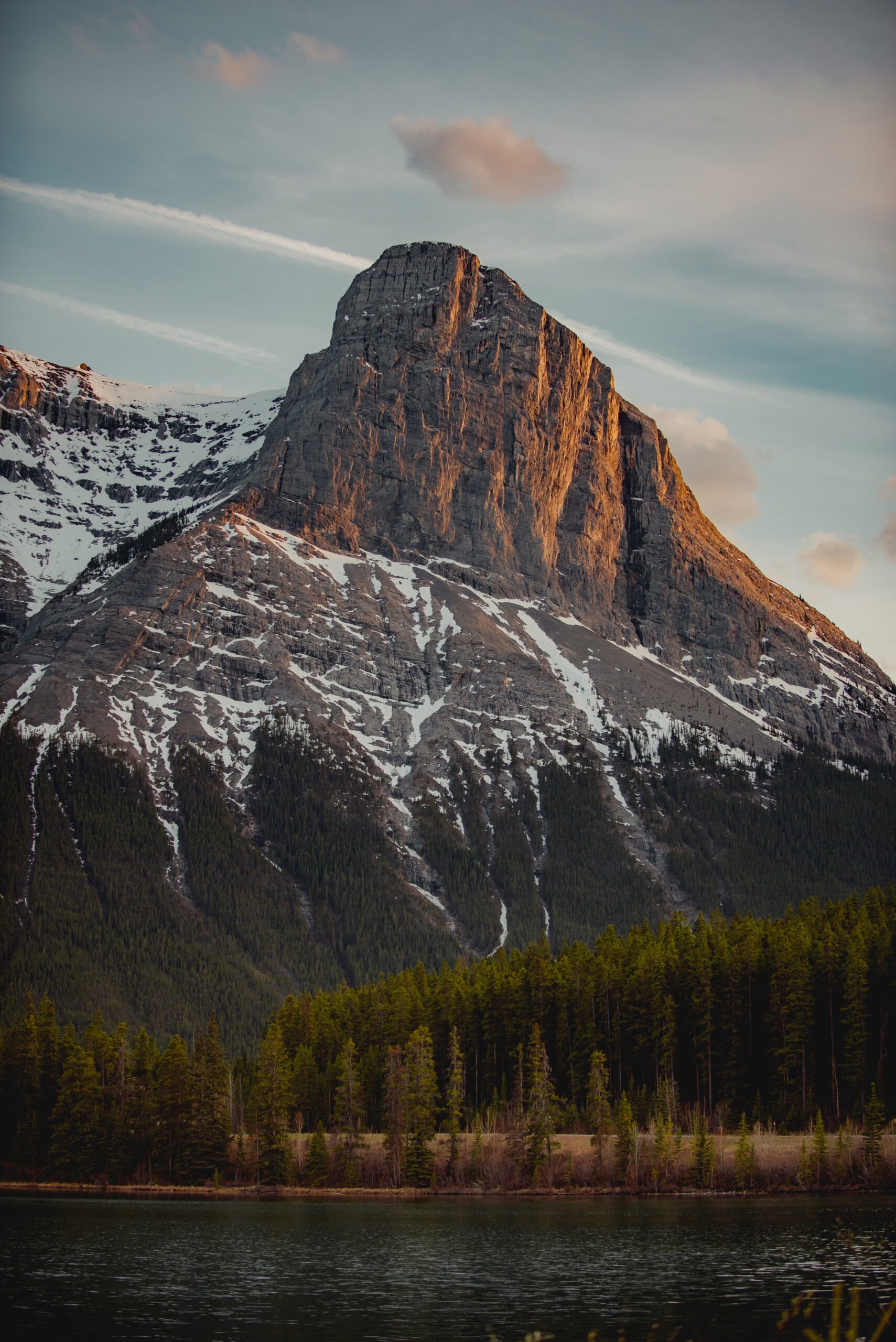 On-It riders can connect with Local Roam Transit Routes 1, 2, 4, and 6 for free.
You can roam on to destinations like the Banff Upper Hot Springs (Route 1), the Banff Gondola (Route 1), Bow Falls (Route 2),Cave  & Basin (Route 4), Johnson Lake, and Lake Minnewanka (Route 6).
Travel on Roam routes 3, 8S, 8X, and 9 are not included.
Whether you want to hike, swim, shop, dine, or camp, On-It can connect you to the top destinations in the Bow Valley.
Our convenient stop locations at the Crowfoot LRT, Downtown Calgary, and the Bridlewood-Somerset LRT will have you breathing the fresh mountain air in no time. Ready to head home? We pick up passengers in Banff and Canmore until 8:15 pm.
Our partners at Roam Transit, the towns of Banff and Canmore, and Parks Canada cannot wait to welcome you.
FREQUENTLY ASKED QUESTIONS
Let us make it easy for you
How do I use Roam Transit for free?
On-It tickets are valid for complimentary travel on Roam services, on same-day travel.
Please present your On-It ticket (printed or electronic) to the Roam operator on the bus to be able to transfer over. If you purchase a ticket from either a driver or a customer service representative and choose not to use an email address, an On-It / Roam transfer ticket can be given to you as your valid Roam transfer.
Do you allow pets?
Only service animals and small dogs are welcome on board for 2023. Small dogs must remain in their carrier for the entire journey and must be stowed on the floor or on the passengers' lap.
What are the service days?
On-It runs on Fridays, Saturdays, Sundays, and statutory holidays Mondays.
Do I have to print my ticket?
No. Tickets can be printed or shown to either the driver or customer service agent at the time of travel on a mobile device.
Do you pick up from the airport?
We do not pick up from the airport at this time. The closest stop is our
Downtown Location
.
Can I bring luggage?
On-It will accept one undercarriage luggage item as well as one personal item stored in the overhead storage bin.
Overhead Storage – one personal item per passenger, such as a laptop bag, purse, or small backpack. Maximum dimensions 16cm x 33 cm x 43 cm.
Undercarriage Storage – luggage items cannot exceed 62 inches (L+W+H). Items larger than this will not be accepted on the bus.
On-It does not store luggage for riders.
Can I bring a bike?
Yes, On-It does allow bikes on board for a cost of $2.50
Bikes are loaded at the owner's risk in the under-bus luggage compartments. Moving blankets are available to wrap bikes.
How do I buy tickets?
Tickets are sold online and on the bus using cash or credit card. Tickets often sell out, so we suggest purchasing your tickets in advance.
CALGARY DOWNTOWN LOCATION HAS CHANGED
Please be aware that the downtown Calgary pick-up location for Banff and Canmore has changed!
The address is now 606 5th Ave SW (Right on the corner of 5th Avenue – the new Red Arrow building).
If you have any questions or concerns, please message us on Facebook or email us at onitsupport@southland.ca for quick responses.
Thank you for your patience and for choosing On-It!
UPDATED SCHEDULES FOR LATE FALL
Please be aware that we have extended our services until October 9th (Thanksgiving Monday)
If you have any questions or concerns please do not hesitate to reach out via messenger or email at onitsupport@southland.ca
SCHEDULE ANNOUNCEMENT
Please be aware that we have extended our services until October 9th, 2023
Feel free to check this post frequently for any updates on our services! – On It Team
THURSDAYS
To Banff & Canmore
| Route # | South Calgary | Downtown | Crowfoot LRT | Canmore | Banff |
| --- | --- | --- | --- | --- | --- |
| C1 | - | 18:40 | 19:05 | 20:20 | 20:40 |
To Calgary
| Route # | Banff | Canmore | Crowfoot LRT | Downtown | South Calgary |
| --- | --- | --- | --- | --- | --- |
| B1 | 21:05 | 21:25 | 22:30 | 22:55 | - |
FRIDAYS
To Banff & Canmore
| Route # | South Calgary | Downtown | Crowfoot LRT | Canmore | Banff |
| --- | --- | --- | --- | --- | --- |
| C1 | 6:40 | 7:10 | 7:30 | 8:45 | 9:15 |
| C2 | - | 7:45 | 8:10 | - | 9:40 |
| C3 | - | 8:15 | 8:40 | - | 10:10 |
| C4 | - | 8:35 | - | 9:55 | 10:25 |
| C5 | 8:30 | 9:00 | 9:20 | 10:35 | 10:55 |
| C6 | - | 14:45 | 15:05 | - | 16:35 |
| C7 | - | 17:15 | - | 18:45 | 19:05 |
To Calgary
| Route # | Banff | Canmore | Crowfoot LRT | Downtown | South Calgary |
| --- | --- | --- | --- | --- | --- |
| B1 | 9:30 | 9:50 | - | 11:10 | - |
| B2 | 11:40 | - | 13:10 | 13:30 | - |
| B3 | 17:30 | 17:50 | - | 19:10 | 19:30 |
| B4 | 18:30 | - | 20:00 | 20:20 | - |
| B5 | 19:00 | 19:20 | 20:50 | 21:10 | - |
| B6 | 19:30 | 19:50 | 21:05 | 21:25 | 21:45 |
| B7 | 20:15 | - | 21:45 | 22:05 | - |
SATURDAYS
To Banff & Canmore
| Route # | South Calgary | Downtown | Crowfoot LRT | Canmore | Banff |
| --- | --- | --- | --- | --- | --- |
| C1 | 6:40 | 7:10 | 7:30 | 8:45 | 9:15 |
| C2 | - | 7:45 | 8:10 | - | 9:40 |
| C3 | - | 8:00 | - | - | 9:45 |
| C4 | 7:35 | 8:05 | 8:30 | 9:25 | 9:55 |
| C5 | - | 8:15 | 8:40 | - | 10:10 |
| C6 | - | 8:35 | - | 9:55 | 10:15 |
| C7 | 8:20 | 8:50 | - | 10:10 | 10:40 |
| C8 | - | 9:15 | 9:40 | - | 11:10 |
| C9 | - | 14:45 | 15:05 | - | 16:35 |
| C10 | - | 16:00 | - | - | 17:45 |
| C11 | - | 17:15 | - | 18:45 | 19:05 |
To Calgary
| Route # | Banff | Canmore | Crowfoot LRT | Downtown | South Calgary |
| --- | --- | --- | --- | --- | --- |
| B1 | 9:30 | 9:50 | - | 11:10 | - |
| B2 | 10:15 | 10:35 | - | 11:55 | - |
| B3 | 11:40 | - | 13:10 | 13:30 | - |
| B4 | 17:00 | 17:20 | - | 18:40 | - |
| B5 | 17:30 | 17:50 | - | 19:01 | - |
| B6 | 18:00 | - | 19:30 | 19:50 | - |
| B7 | 18:30 | - | 20:00 | 20:20 | 20:40 |
| B8 | 19:00 | 19:20 | 20:50 | 21:10 | - |
| B9 | 19:30 | 19:50 | 21:05 | 21:25 | 21:45 |
| B10 | 20:00 | - | - | 21:40 | - |
| B11 | 20:15 | - | 21:45 | 22:05 | - |
SUNDAYS
To Banff & Canmore
| Route # | South Calgary | Downtown | Crowfoot LRT | Canmore | Banff |
| --- | --- | --- | --- | --- | --- |
| C1 | 6:40 | 7:10 | 7:30 | 8:45 | 9:15 |
| C2 | - | 7:45 | 8:10 | - | 9:40 |
| C3 | 7:35 | 8:05 | 8:30 | 9:25 | 9:55 |
| C4 | - | 8:15 | 8:40 | - | 10:10 |
| C5 | - | 8:35 | - | 9:55 | 10:25 |
| C6 | 8:30 | 9:00 | 9:20 | 10:35 | 10:55 |
| C7 | - | 14:45 | 15:05 | - | 16:35 |
| C8 | - | 16:00 | - | - | 17:45 |
| C9 | - | 17:15 | - | 18:45 | 19:05 |
To Calgary
| Route # | Banff | Canmore | Crowfoot LRT | Downtown | South Calgary |
| --- | --- | --- | --- | --- | --- |
| B1 | 9:30 | 9:50 | - | 11:10 | - |
| B2 | 10:15 | 10:35 | - | 11:55 | - |
| B3 | 11:40 | - | 13:10 | 13:30 | - |
| B4 | 17:30 | 17:50 | - | 19:20 | 19:50 |
| B5 | 18:30 | - | 20:00 | 20:20 | - |
| B6 | 19:00 | 19:20 | 20:50 | 21:10 | - |
| B7 | 19:30 | 19:50 | 21:05 | 21:40 | 22:00 |
| B8 | 20:00 | - | - | 21:40 | - |
| B9 | 20:15 | - | 21:45 | 22:05 | - |
THURSDAYS
To Banff & Canmore
| Route # | South Calgary | Downtown | Crowfoot LRT | Canmore | Banff |
| --- | --- | --- | --- | --- | --- |
| C1 | - | 18:40 | 19:05 | 20:20 | 20:40 |
To Calgary
| Route # | Banff | Canmore | Crowfoot LRT | Downtown | South Calgary |
| --- | --- | --- | --- | --- | --- |
| B1 | 21:05 | 21:25 | 22:30 | 22:55 | - |
FRIDAYS
To Banff & Canmore
| Route # | South Calgary | Downtown | Crowfoot LRT | Canmore | Banff |
| --- | --- | --- | --- | --- | --- |
| C1 | 6:40 | 7:10 | 7:30 | 8:45 | 9:15 |
| C2 | - | 7:45 | 8:10 | - | 9:40 |
| C3 | - | 8:15 | 8:40 | - | 10:10 |
| C4 | - | 8:35 | - | 9:55 | 10:25 |
| C5 | 8:30 | 9:00 | 9:20 | 10:35 | 10:55 |
| C6 | - | 14:45 | 15:05 | - | 16:35 |
| C7 | - | 17:15 | - | 18:45 | 19:05 |
To Calgary
| Route # | Banff | Canmore | Crowfoot LRT | Downtown | South Calgary |
| --- | --- | --- | --- | --- | --- |
| B1 | 9:30 | 9:50 | - | 11:10 | - |
| B2 | 11:40 | - | 13:10 | 13:30 | - |
| B3 | 17:30 | 17:50 | - | 19:10 | 19:30 |
| B4 | 18:30 | - | 20:00 | 20:20 | - |
| B5 | 19:00 | 19:20 | 20:50 | 21:10 | - |
| B6 | 19:30 | 19:50 | 21:05 | 21:25 | 21:45 |
| B7 | 20:15 | - | 21:45 | 22:05 | - |
SATURDAYS
To Banff & Canmore
| Route # | South Calgary | Downtown | Crowfoot LRT | Canmore | Banff |
| --- | --- | --- | --- | --- | --- |
| C1 | 6:40 | 7:10 | 7:30 | 8:45 | 9:15 |
| C2 | - | 7:45 | 8:10 | - | 9:40 |
| C3 | - | 8:00 | - | - | 9:45 |
| C4 | 7:35 | 8:05 | 8:30 | 9:25 | 9:55 |
| C5 | - | 8:15 | 8:40 | - | 10:10 |
| C6 | - | 8:35 | - | 9:55 | 10:15 |
| C7 | 8:20 | 8:50 | - | 10:10 | 10:40 |
| C8 | - | 9:15 | 9:40 | - | 11:10 |
| C9 | - | 14:45 | 15:05 | - | 16:35 |
| C10 | - | 16:00 | - | - | 17:45 |
| C11 | - | 17:15 | - | 18:45 | 19:05 |
To Calgary
| Route # | Banff | Canmore | Crowfoot LRT | Downtown | South Calgary |
| --- | --- | --- | --- | --- | --- |
| B1 | 9:30 | 9:50 | - | 11:10 | - |
| B2 | 10:15 | 10:35 | - | 11:55 | - |
| B3 | 11:40 | - | 13:10 | 13:30 | - |
| B4 | 17:00 | 17:20 | - | 18:40 | - |
| B5 | 17:30 | 17:50 | - | 19:01 | - |
| B6 | 18:00 | - | 19:30 | 19:50 | - |
| B7 | 18:30 | - | 20:00 | 20:20 | 20:40 |
| B8 | 19:00 | 19:20 | 20:50 | 21:10 | - |
| B9 | 19:30 | 19:50 | 21:05 | 21:25 | 21:45 |
| B10 | 20:00 | - | - | 21:40 | - |
| B11 | 20:15 | - | 21:45 | 22:05 | - |
SUNDAYS
To Banff & Canmore
| Route # | South Calgary | Downtown | Crowfoot LRT | Canmore | Banff |
| --- | --- | --- | --- | --- | --- |
| C1 | 6:40 | 7:10 | 7:30 | 8:45 | 9:15 |
| C2 | - | 7:45 | 8:10 | - | 9:40 |
| C3 | 7:35 | 8:05 | 8:30 | 9:25 | 9:55 |
| C4 | - | 8:15 | 8:40 | - | 10:10 |
| C5 | - | 8:35 | - | 9:55 | 10:25 |
| C6 | 8:30 | 9:00 | 9:20 | 10:35 | 10:55 |
| C7 | - | 14:45 | 15:05 | - | 16:35 |
| C8 | - | 16:00 | - | - | 17:45 |
| C9 | - | 17:15 | - | 18:45 | 19:05 |
To Calgary
| Route # | Banff | Canmore | Crowfoot LRT | Downtown | South Calgary |
| --- | --- | --- | --- | --- | --- |
| B1 | 9:30 | 9:50 | - | 11:10 | - |
| B2 | 10:15 | 10:35 | - | 11:55 | - |
| B3 | 11:40 | - | 13:10 | 13:30 | - |
| B4 | 17:30 | 17:50 | - | 19:20 | 19:50 |
| B5 | 18:30 | - | 20:00 | 20:20 | - |
| B6 | 19:00 | 19:20 | 20:50 | 21:10 | - |
| B7 | 19:30 | 19:50 | 21:05 | 21:40 | 22:00 |
| B8 | 20:00 | - | - | 21:40 | - |
| B9 | 20:15 | - | 21:45 | 22:05 | - |
HERITAGE DAY (AUGUST 7) + LABOUR DAY (SEPTEMBER 4)
To Banff & Canmore
| Route # | South Calgary | Downtown | Crowfoot LRT | Canmore | Banff |
| --- | --- | --- | --- | --- | --- |
| C1 | 6:40 | 7:10 | 7:30 | 8:45 | 9:15 |
| C2 | - | 7:45 | 8:10 | - | 9:40 |
| C3 | 7:35 | 8:05 | 8:30 | 9:25 | 9:55 |
| C4 | - | 8:15 | 8:40 | - | 10:10 |
| C5 | - | 8:35 | - | 9:55 | 10:25 |
| C6 | 8:30 | 9:00 | 9:20 | 10:35 | 10:55 |
| C7 | - | 14:45 | 15:05 | - | 16:35 |
| C8 | - | 16:00 | - | - | 17:45 |
| C9 | - | 17:15 | - | 18:45 | 19:05 |
To Calgary
| Route # | Banff | Canmore | Crowfoot LRT | Downtown | South Calgary |
| --- | --- | --- | --- | --- | --- |
| B1 | 9:30 | 9:50 | - | 11:10 | - |
| B2 | 10:15 | 10:35 | - | 11:55 | - |
| B3 | 11:40 | - | 13:10 | 13:30 | - |
| B4 | 17:30 | 17:50 | - | 19:20 | 19:50 |
| B5 | 18:30 | - | 20:00 | 20:20 | - |
| B6 | 19:00 | 19:20 | 20:50 | 21:10 | - |
| B7 | 19:30 | 19:50 | 21:05 | 21:40 | 22:00 |
| B8 | 20:00 | - | - | 21:40 | - |
| B9 | 20:15 | - | 21:45 | 22:05 | - |
FRIDAYS
To Banff & Canmore
| Route # | South Calgary | Downtown | Crowfoot LRT | Canmore | Banff |
| --- | --- | --- | --- | --- | --- |
| C1 | 6:30 | 7:00 | 7:25 | 8:55 | 9:15 |
| C2 | - | 7:45 | 8:10 | - | 9:50 |
| C3 | - | 18:40 | 19:05 | 20:20 | 20:45 |
To Calgary
| Route # | Banff | Canmore | Crowfoot LRT | Downtown | South Calgary |
| --- | --- | --- | --- | --- | --- |
| B1 | 10:15 | 10:35 | - | 12:05 | - |
| B2 | 18:15 | 18:35 | 19:40 | 20:00 | 20:30 |
| B3 | 21:05 | 21:25 | 22:50 | 23:10 | - |